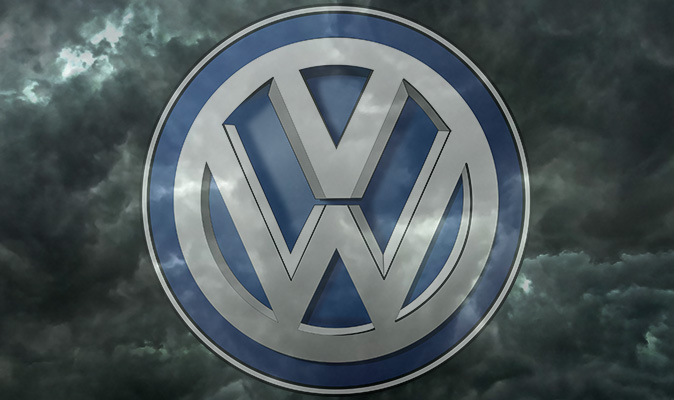 Justice Lindsay Foster is a Federal Court judge in Sydney. He is presiding over the class action brought by lawyers against Volkswagen over the 'defeat device' that has enabled the company to sell cars apparently breaching pollution standards. The lawyers are asking, in part, that Volkswagen refund the estimated 99,000 Australian owners of defective VWs, Audis, Seats and Škodas.
By way of background, in September last year Volkswagen was busted by the US EPA and later admitted that approx. 11 million cars were affected worldwide by a 'defeat device', deliberately designed to make 'dirty' engines appear 'cleaner' when tested by authorities.
Since then I've sat through three court hearings designed to eventually determine damages as the Australian judge has, in short, asked Volkswagen to present its side of the story. So far, virtually nothing.
Last week's hearing was initiated following another Volkswagen misstep. At the last minute, with a gaggle of lawyers and experts assembled and waiting, without warning it aborted an international meeting designed to negotiate a way forward.
So, on Friday the Australian lawyers representing victims dragged Volkswagen back to court.
Justice Foster was clearly frustrated by the situation, and stepping outside the normally staid court etiquette demanded, "I want to know the answers", and then, "So if Volkswagen isn't prepared to answer those things, I will just enter judgment against them.  Why shouldn't I do that?"
It was raised in court that maybe Volkswagen is stalling the Australian class actions as the Australian case is ahead of other court actions globally. It's an argument that might have held water months ago, but not seven months since the 'defeat device' was detected. And Justice Foster clearly wasn't impressed by the suggestion. "Well, they obviously think this is some kind of backwater", and later "I'm not going to have this company break my rules".
This is in an environment of apparent stalling by Volkswagen globally. Meantime the authorities worldwide wait, many proceeding with or threatening their own legal actions as they too have been duped.
Crisis PR lessons
In Crisis PR I find we can predict outcomes for a company in a crisis, based on some basic measures. It sounds simplistic, but it works:
Is there strength from unity at Board level of the company?

Crises are hugely stressful, but much moreso if infighting occurs at the top. In fact, early stories of disunity when this crisis broke dominated commentary.

Is there clarity around values-driven key messages?

Besides remorse, these must include clear evidence of fixing the problem ASAP. In this case, clearly that's not happening. Justice Lindsay's frustration is precisely because of the snail's pace at which Volkswagen is coming to the party.

Are the spokespeople up to the task?

We can all think of persuasive spokespeople who shine under pressure. In stark contrast, Volkswagen has remained almost silent.

Is the company nimble?

This is important as the aim must be to win the media cycle every day. Again, in this case, it's simply not happening.
I know a company is this situation can win if it has its act together on the above points. In a crisis like this, where it's a single issue for all to see, satisfying public anxiety is hard work and takes a major internal rethink, but the above formula holds fast.
To further explain, with the Fukushima disaster, or the Mexican Gulf oil spill, and any of the calamities following recent major earth quakes, the full scope of damage can take years to manifest, and the fingers of blame can point in many directions. Crisis PR in those situations becomes a much more arduous task.
Also worth reading:
Everything you need to know: http://blog.caranddriver.com/everything-you-need-to-know-about-the-vw-diesel-emissions-scandal/