Now that you have overcome your fear of writing, and have developed a rhythm and style (see Writing a Blog #1), we use our public relations skills to make sure you are getting seen by as many people as possible. For this we optimise the peculiar way cyberspace works. We are now entering the weird world of Search Engine Optimisation – a strange art, talked about by many in public relations but mastered by very few. (Note: If this blog is a bit technical, go to Writing a Blog #3)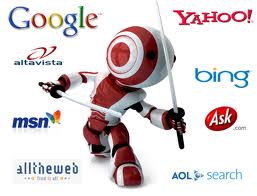 Search engines are constantly 'searching' cyberspace to catalogue what is being written by all of us. This is how, when you type a key word or phrase into Google or wherever you do a search, within fractions of a second you get pages of results.
Search engines have their own way of determining whether or not you are an authority. So what we want to do is optimise our blog to make the most of this art. We are going to make it easy for the search engine spiders to spot and 'remember' words that are important to you. Again, there is an enormous amount a valuable advice on the internet, but here are some simple tips some of our clients have found useful:
1.    Make a list key words or phrases that you think people might commonly type into a search box to find your organisation or expertise: 'eastern suburbs dentist', 'function of vitamin D', 'guide dogs', 'organic baby formula', 'learn about share trading'.
2.    Test the suitability of that list of key words or phrases by asking your public relations officer or a friendly SEO expert to run a program to find out how many people actually search that phrase, and how many other companies are competing for it. Be patient – at some stage in this process you will end up with a chart of figures that requires some analysis.
3.    Short-list the key words or phrases that you can emphasise in your writing.
4.    Optimise an article or blog for a maximum of 2 key words or phrases.
5.    Key word density is important. They can appear with up to 3% of the density of the article, if the density is too high, search engines can deem the article as spam, or keyword stuffing.
6.    Placement: The key word should appear in the first paragraph, within the body and in the last paragraph. If the keywords do not appear in this way, search engines will deem the word as not important.
7.    Bold/Italics: Key words that you wish a search engine to deem important should be in bold and/or italics, this is not a hard and
fast rule but it helps to emphasise the importance of the keyword. Any word that you 'bold' will be deemed important.
Example: To see what we mean with regard to writing for a search engine, check out the following link written by our own SEO guru Mike Andrew, http://mikeandrewconsulting.com/2009/09/red-widgets/. This article, using the key phrase 'red widget', has been on Google front page for over two years and there are 105,000,000 other webpages that have that term as a key phrase – so what is it about this article? It was written deliberately to get a front page ranking, the keyword density is too high for easy reading, but very effective for a search engine, so the aim is to find a happy medium between good public relations writing for consumers and optimal writing for search engines
8.    Hyperlink to reputable organisations, by referring to them; in return, in time they may create a link to you on their website. This is an effective way of improving your ranking and the more companies or organisations that link to your website, the better.
9.    Hyperlinks to other pages within your blog/site; a search engine spider will follow the link and associate the text link with the page information. This is also an excellent way of building authority and internal links, a very under used strategy in blogs.
10.    Analytics: Finally, you need to have your public relations officer to set up an analytics program, so that you can measure who comes to your blog, and a variety of other metrics like where they come from and how long they stay. That way you will learn what your new-found audience wants to read – and Yes!, you've now joined the tabloid world of competing for an audience!!
It will take a while to master the art of search engine optimisation, a critical part of optimising public relations in cyberspace. Importantly, don't let it take the fun out of writing. Once done we will move to the next stage of becoming an expert blogger: