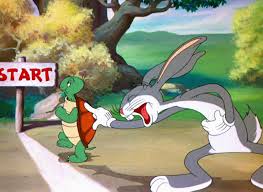 The social/digital revolution has created a blind spot for CEOs.
Traditionally, culture is strongest at the top and weakens down the line. The mission, vision and values are well understood in the executive suite, but less understood by the junior staff.
With social/digital it's the reverse. With the biggest driver of cultural change, the blind spot is on the top floor.
It's topsy-turvy. 
Here's just one piece of supporting evidence from the Pew Research Journalism Project, looking at where people get their news. The digital natives get a lot of it on social media. They are sharing information, including what's happening at work. And in the same research paper are stats to show that only about a quarter of these people read newspapers.
 Social media chat is increasingly driving your company's culture.
So, are you, the CEO, the laggard?
For more read:  7 simple steps for a CEO to catch up with the social/digital revolution.