It looks like videos are going to become critical to all public relations practitioners who want to do the right thing by their bosses or clients. According to Cisco in 4 years 90% of consumer internet traffic will be video! The Cisco Visual Networking Index, an initiative to track and forecast the impact of visual networking applications sees our use of video this way:
Internet video is now 40 percent of consumer Internet traffic, and will reach 62 percent by the end of 2015, not including the amount of video exchanged through P2P (peer to peer) file sharing. The sum of all forms of video (TV, video on demand [VoD], Internet, and P2P) will continue to be approximately 90 percent of global consumer traffic by 2015.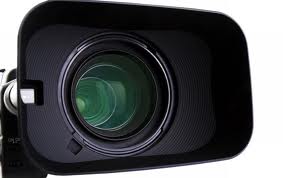 And YouTube already claims astounding statistics:
YouTube has 490 million users worldwide (unique visitors per month)
It generates an estimated 92 billion page views each month.
The average YouTube user visits the site 14 times per month
The amount of video uploaded in 2010 is the equivalent of 150,000+ full-length movies in theaters each week
The only logical conclusion to all this? People with a vested interest in videos (the camera and hardwear providers, the softwear providers, the techos, the producers, the television stations and newspapers) are all going to make sure it gets cheaper and easier to publish videos. So our approach as a public relations company is to engage with this medium and make sure we are ahead of the curve, not chasing to catch up.
Right now, in practical terms that mean s videos must be as inexpensive as possible, while being effective. That's what clients want – simply because they are comparatively expensive. Here is our latest offering, for one of our favourite clients. For more information on what we believe makes videos effective, click on the video tag.